About
LondonRadioCars.com
Our History:
Situated in the heart of London and providing an array of Minicab or private hire services all across the city, London Radio Cars has been in business for more than twenty years. We first established our enterprise in 1996 and since then, we are achieving success day by day in all departments. We only hire qualified and fully trained drivers, control room & Administrative staff. Our promise for quality has alluded to our bona fide success as one of most efficient London transportation services.
Our Philosophy:
Our philosophy here at London Radio Cars is that customers matter the most. No matter what, we will do our best to enhance the costumer experience and provide an amazing service to each and every customer, with no room for errors or mishaps.
Our organization believes that every customer should get an AMAZING, RELIABLE & EXPERIENCED service.
Customer satisfaction is our top-most priority and we go the extra mile to make sure that the needs of customers are fulfilled!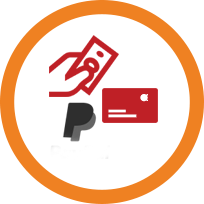 Book you cab by using any of three payment options, "Cash, Card, and PayPal"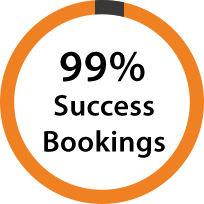 Booking success ratio is about to reach 100%. That's why we are called No 1 Company.




Live Chat / Email / Phone Support
Our Competence:
We provide all major types of vehicles in latest models, including Saloon, MPV, 8 Seaters and Executive Cars.Our self-employed Drivers carry famous brands of Cars like TOYOTA, FORD, PEUGEOT, VOLKSWAGEN, BMW, AUDI, SEAT, MERCEDES-BENZ etc,
All of our vehicles are equipped with satellite navigation and GPS systems that ensure safe and hassle-free travel around the entire M25 area and the suburbs. Not only that, but all of our vehicles and drivers can be tracked. We will send you a text message containing a web-link so you know the exact location of the vehicle in real time.